Sitemap
Below you'll find a list of the various pages on our site to help you quickly locate what you're looking for.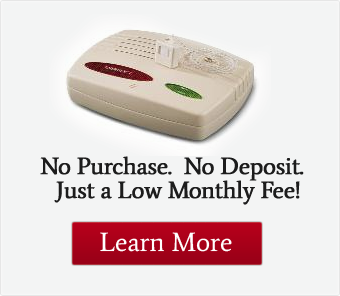 Medical Alert System
Everyday Free Shipping
Medical Alert System includes two way speaker base, 100% waterproof necklace or wrist band and 24 hour monitoring care with no additional fees! Monthly, Quarterly and Annual Plans.
HIDDEN FEES (Absolutely None)
800 Foot Range
Works with land or cable VoIP phone lines!
Emergency backup battery up to 80 hrs
100% Waterproof Help Button
45-Day Money Back Guarantee
Choice of necklace or wrist pendant
Spouse monitoring is free.
AARP/AAA/Veteran Discounts Included
USA Call Center
Free Lifetime Warranty
Request a Free Brochure
Monthly, Quarterly and Annual Plans